Jan 2023
Introducing Onboard Partners℠
Welcome to a new chapter for the Kessler Group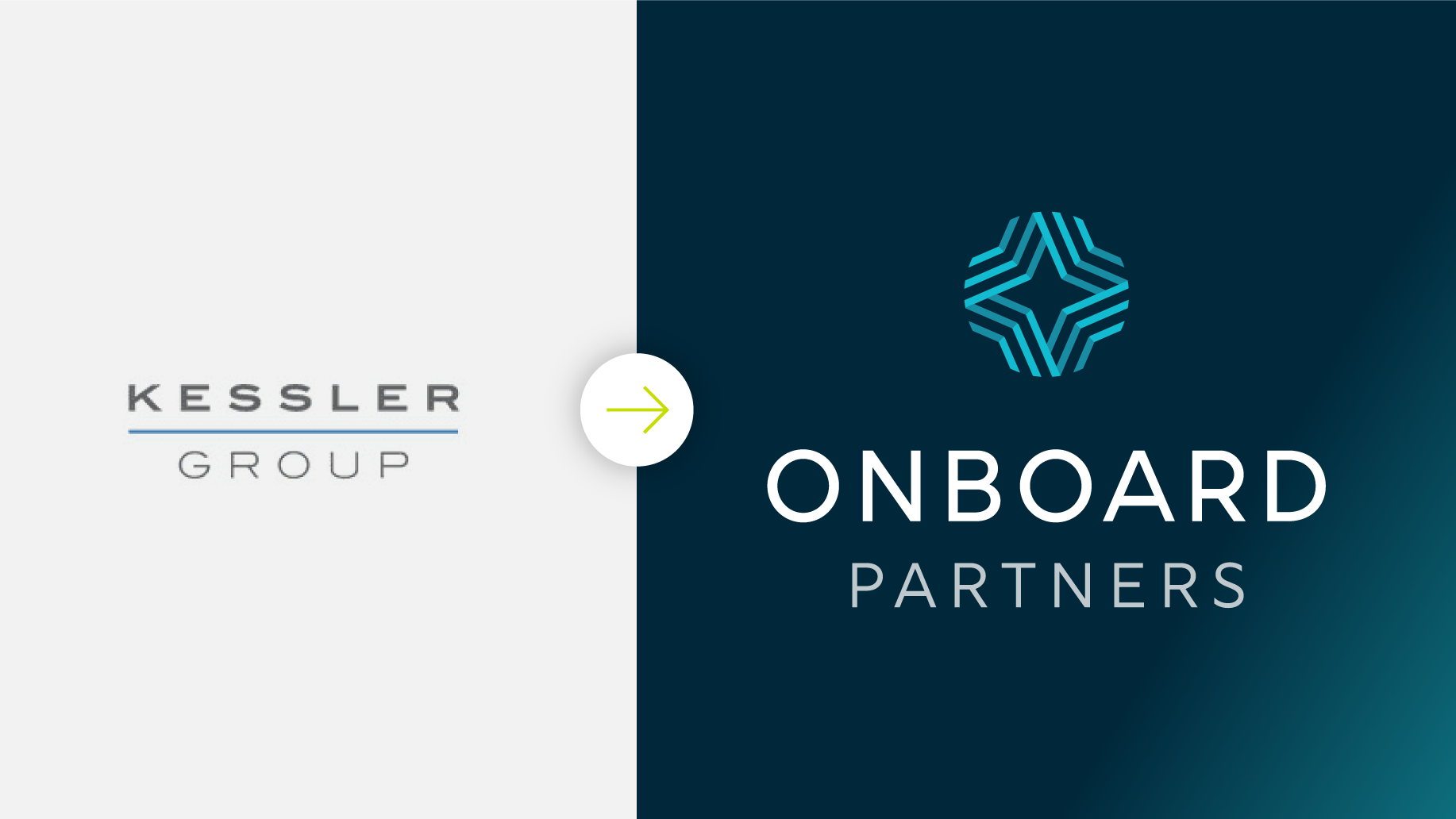 For more than forty years, The Kessler Group has been at the forefront of shaping the financial services industry, creating trends and innovating how financial institutions grow, create value and serve their customers.
Over time, we've evolved our services beyond our affinity credit card roots, making the transition from advisor and facilitator to partner and investor for financial institutions and beyond. We've scaled our team and our solutions to be the strategic and financial answer to our clients' needs, driving profitable growth and success along the way.
As we reflected on the progress we've made and clients with whom we've worked, one thing was certain: it was time for a new name that could not only carry on our storied legacy, but elevate it. And now, we are pleased to reintroduce ourselves as Onboard Partners.
A new brand for a forward-thinking future
The Onboard Partners name was selected after thoughtful consideration of our capabilities, our legacy and our vision for the future. As a result, our new name reflects our role not only as advisors and operators, but as collaborators who work alongside our clients while also investing in their growth.
Our company is rooted in acting as trusted allies and navigators to our clients, crafting opportunities and solutions that drive impactful, lasting value. Cementing "Partners" as part of our brand demonstrates our continued focus on delivering growth through a shared, deep commitment to — and investment in — success with our clients.
The Onboard Partners logo and design system, itself, are similarly tailored to represent our vision. The central star within the logo is a navigational symbol, articulating the various directions in which Onboard Partners acts as a guide for clients. From the star, waves of growth ripple outward, illustrating our multi-dimensional impact to our client partners and ability to deliver real results.
More opportunities for growth
Companies turn to Onboard Partners to help optimize customer acquisition and ongoing profitability, by developing strategic partnerships, building, managing and investing in consumer lending portfolios, and deploying capital to accelerate strategic priorities.
The result is the three key areas of the Onboard Partners Growth Platform — Strategic Partnerships, Performance Marketing and Portfolio Solutions — all underpinned by Capital Deployment and our Advisory Services.
Though our brand is changing, our commitment to our clients and partners is not. We remain relentless in our pursuit of high impact solutions that deliver lasting, profitable growth. And we believe that our shared commitment to success elevates our work and what we can achieve on behalf of our clients.
We invite you to explore our capabilities. Let's create a dialog about how we can deliver growth for you.